Sufi-Inspired Music From India
Music is unarguably a strong part of the Indian culture and the movies industry. Sufi music has not been confined to Muslims of India only but enjoyed widely across all people of the subcontinent; regardless of religion, race and creed. It has been brought into mainstream by many renowned artists such as A.R.Rehman, Wadali Brothers, Hans Raj Hans and Barket Siddhu.
I have been inundated by emails from friends in India and have updated the music selection making it as extensive as possible. I have been able to fulfil most of your requests. I hope you enjoy and remember in prayers.
malayalam, ﺍﺭﺩﻭ urdu , arabic

Special thanks to M. Iqbal for contributing many of these wonderful sufiana kalaam.

A.R. Rahman - Rockstar soundtrack - Kun Faya Kun - New!

Zikr by A.R.Rahman and others
4.29MB (4:41)

A.R.Rahman Arziyan Maula Maula (Delhi 6 soundtrack).mp3
8MB (8:43) - New!

A.R.Rehman - Khawaja meray Khawaja (Jodha Akbar Soundtrack)
7MB



Kailash Kher - Mann Jogi Re - Kailash Kher
(7:43) - New!

Kailash_Kher-Saiyyan
6MB - New!

Kavita Seth - Damadam Mast Kalandar - Kavita Seth
(4:59) - New!

Manoj Mishra - Mere Pyare Khwaja - Manoj Mishra
(3:30) - New!

Talat_Mahmood-Naath_Baharon_mein_Mohammed_hai
1.5MB - New!

Harshdeep Kaur - Maula Maula - Harshdeep Kaur
(4:55) - New!

Noorul-mashaekh_malayalam_language_naat
1.5MB (6.35)

Rekha - Tere ishq mein
6.91MB (5:37)

Rekha -Nit Khair Manga New!
6.91MB (5:37)

Zila Khan - Man Kunto Maula - Zila Khan
9.94MB (7:33)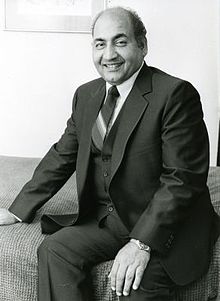 Listen to Naat in the beautiful voice of Muhammad Rafi on a new special page.