Khwaja Tohre Dware Bajay Shehnaai – Sabri Brothers
Urdu
Khwaja Tohre Dware Bajay Shehnaai is a classic piece dedicated to Khwaja Moinuddin Chishti, whose influence in Sufism in South Asia remains strong as ever. The Chistiya order of Sufism has its unique emotion and sentiments, which are well reflected in the great devotees of Khwaja Ji, the great Sabri Brothers.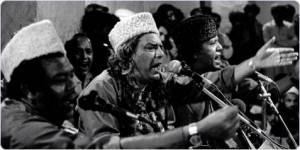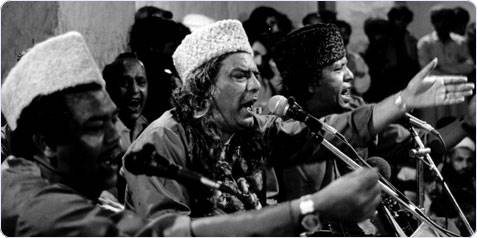 Download (Right click + save target as, or save link as)
Lyrics
Woh Ki Hai Jiss Pay Karam Ki Nazar ,Ghareeb Nawaz
Bassa Hai Uskay Muqaddar Ka Ghar, Ghareeb Nawaaz
Hamay Woh Din Bhi Dikha Deejiye Mere Khwajaa
Idhar Ghareeb Kharay Hon, Udhar Ghareeb Nawaaz.
Khwaja Toray Dware Baje Shehnaayi
Karun Kya Bayaan Main Teri Shaan Khwaaja
Hain Kauno Makaan Tum Pe Qurbaan Khwaaja
Madeenay Ka Hai Noor Rozay Pe Teray
Karam Ke Lage Hain Teray Darr Pe Derey