Zehal-e-Miskeen – Sabri Brothers Qawwal

ﻓﺎﺭﺴﻰ Persian / Burj Bhasha
Zehal-e-Miskeen is a beautiful Kalam by Hazrat Amir Khusrow, which was immortalized by an exceptional rendition by late Sabri Brothers. Sabri Brothers used many verses of Amir Khusrow, which also include Aaj Rang Hai and Nami Danam.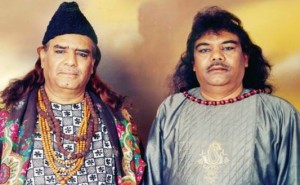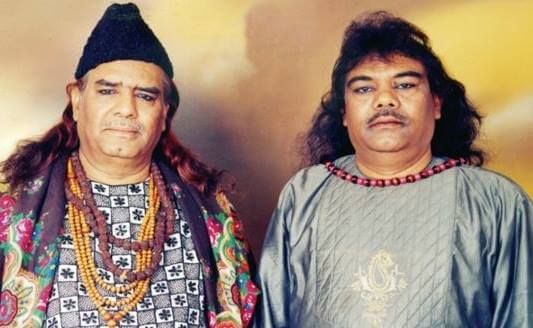 Download (Right click + save target as, or save link as)
Lyrics with English Translation
Zihaal-e-Miskin Makun Taghaaful
Duraye Naina Banaye Batiyaan
Gaze Not Upon My Affliction
By Blandishing Your Eyes And Making Tales
Ke Taab-e-Hijraan Nadaram Ay Jaan
Na Leho Kahe Lagaye Chatiyan
I Have Run Out Of Patience My Love
Do Keep Me Close To Your Heart
Shaban-E-Hijraan Daraz Chun Zulf
Wa Roz-E-Waslat Cho Umar Kotah
Night Of Separation Are Long Like Your Hair
And Day Of Our Union Is Short Like Life
Sakhi Piya Ko Jo Main Na Dekhun
To Kaise Katun Andheri Ratiyan
If I Don't See My Beloved's Face
How Will This Dark Night Pass?
Yakayak Az Dil Do Chashm-E-Jadu
Basad Farebam Baburd Taskin
Your Beautiful Eyes Have Stolen By Peace
With The Thousand Magics They Perform
Kisay Pari Hai Jo Ja Sunave
Piyare Pi Ko Hamari Batiyan
In This World Where Everyone Is Indifferent
Who Will Care To Tell My Beloved Of My State
Cho Shama Sozan Cho Zaraa Hairan
Hamesha Giryan Be Ishq An Meh
Tossed And Bewildered A Wavering Flame
In Love's Fiery Tempest I Ceaselessly Flow
Na Nind Naina Na Ang Chaina
Na Aap Aaven Na Bhejen Patiyan
Eyes Robbed Of Sleep Body In Unrest
Neither Her Presence Nor Word Do I See
Bahaq-E-Roz-E-Visaal-E-Dilbar
Ke Daad Mara Gharib Khusro
In Anticipation Of The Day I Unite With My Enchantress
That Day Has Lured Me For Ages
Sapet Man Ke Varaye Rakhun
Jo Jaye Paun Piya Ke Khatiyan
I'll Shroud My Emotions
If Ever I Get A Chance To Get To Her Trick
زحالِ مسکیں مکن تغافل دُرائے نیناں بنائے بتیاں
کہ تابِ ہجراں ندارم اے جان نہ لے ہو کاہے لگائے چھتیاں
شبانِ ہجراں دراز چوں زلف و روزِ وصلت چوں عمرِ کوتاہ
سکھی! پیا کو جو میں نہ دیکھوں تو کیسے کاٹوں اندھیری رتیا
یکایک از دل دو چشم جادو بصد فریبم ببردِ تسکیں
کسے پڑی ہے جو جا سناوے پیارے پی کو ہماری بتیاں
چوں شمعِ سوزاں، چوں ذرہ حیراں، ہمیشہ گریاں، بہ عشق آں ما
نہ نیند نیناں، نہ انگ چیناں، نہ آپ آویں، نہ بھیجیں پتیاں
بحقّ ِروزِ وصالِ دلبر کہ دادِ ما را غریب خسرو
سپیت منکے ورائے راکھوں جو جائے پاؤں پیا کی کھتیاں