Abida Parveen

Kalaam/Poetry ,ﺍﺭﺩﻭ

urdu ,

ﭙﻨﺠﺎﺑﻰ

punjabi
Abida Parveen is one of the most internationally renowned artist of Sufi music. Born in Sindh, Pakistan, she is famous for her Kaafi style of Sufi music and Arfaana Kalaam. She is especially popular for her lively concerts, mesmerising the audiences with her strong vocals. She was honoured with President's Award for Pride of Performance and the Sitara e Imtiaz.







Main Naraye Mastana (9:38)

Mera Sohna Sajan (5:08)

Nahin Nigah Mein Manzil [Kalam Faiz Ahmad Faiz] (8:48)

Naraye Mastana (4:45)

Shaam E Firaq (8:24)

Sheher Sunsaan Hai (5:15)

Tere Gham Ko (9:28)

Woh Jo Hum Mein [Kalam Momin Khan Momin] (6:59)

Yeh Jafaa e Gham Ka Chara (9:46)

Aadmi Aadmi Se Milta Hai (9:07)

Ajab Nain Tere (8:50)

Gul Huyi Jaati Hain (7:52)

Hum Ko Pasand Yaar Ki (5:56)

Mujhe Bekhudi
(10:15)

Ji Chahe to Sheesha Banja
(10:39)

Ishq Mein Tere
(7:14)

Ham ko yaan dar dar phiraya yar ne
(8:44)

Hairaan Hua
(5:55)

Ek Tonrain Chambra Gawan
(7:33)

Chalo Ri Saiyan Charcha (07.59)

Mann Lago Yaar - Kalam Kabir Das
(16.02)


Meda Raanjhan Raawal Mangay (Kalaam Hazrat Shah Hussain) (19.33)

Meri Bukal De Vich (Kalaam Baba Bulleh Shah)
(06.05)



Rabba Mere Haal Da (Kalaam Hazrat Shah Hussain)
(14.55)

Rajiye Naal De Sajan Rahiye (Kalaam Hazrat Shah Hussain) (12.38)

Saahib Mera Ek Hai (Kalam Kabir Das) (15.47)

Sanoon Ishq Laga Hai
(09.40)

Aa was mandhrrhe kol (10.20)

Baar saudagar lad gaye ni (5:52)

Jhok ladae veen yaar deewane (10:24)

Ab lagan lagi ki kariye (Kalam Bulleh Shah) (4:04)

Mann kunto maula (13:55)



Ranjha shah hazar (8:26)

Ek nukte wich

15:05)




Bulleh Nu Samjhavan (13:17)

Mose bolo na (15:16)

Ishq De Pichche Bane Faqir Aashiq (04:56)

La Makan Mein Ghar

(9:18)

Meda dil Ranjhan (06.01)

Dama dam must calander (4:47)

Yaar Ko Hamne Ja Ba Ja Dekha 6:18)

Assan Ishq Namaz Jadoon Neeti Ae (Kalam Bulleh Shah)

Deedar Sohne Da (06.46)

Ranjha Ranjha Kardi (06.00)

Ali Maula
(17.49)

Ho Jamalo 4.42 MB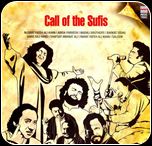 Also download Call of the Sufis: selection of best Sufi Voices from South East Asia (Indo-Pak) including Wadali Brothers, Shafqat Amanat Ali Khan, Hans Raj Hans and Barkat Sidhu.