Kithe Mehr Ali Kithe Teri Sanaa: Pir Meher Ali's timeless Naat Sharif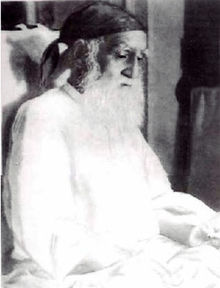 Ajj Sik Mitraan di Vadheree Ae
Kyon Dilree Udaas ghaneri Ae
Kithe Mehr Ali Kithe Teri Sanaa
Gustakhak Akhian, Kithe Jaa Arriaan
آج سک متراں دی ودھیری اے
کیوں دلڑی اداس گھنیری اے
لوں لوں وچ شوق چنگیری اے
اج نیناں لائیاں کیوں جھڑیاں
Why yearning for my beloved [Muhammad SAW] so strong today
Why my heart is sadder than ever today?
Where my small being (Meher Ali), where your glorious being (Muhammad SAW)!
Look at courage of eyes, which glance at you
Mukh Chandar Badar Shaashani Hai
Mathay Chamke Laat Noorani Hai
Kaali Zulf Te Akh Mastani Hai
Makhmor Akhein Hon Madh Bharian
مکھ چندر بدر شعشانی ہے
متھے چمکے لاٹ نورانی ہے
کالی زلف تے اکھ مستانی ہے
مخمور اکھیں ہوں مدھ بھریاں

Your blessed face hours like full moon
A ray of light glows from his eyes brow
His beautiful black hair, his gaze mesmerize
His intoxicating eyes are captivating!
Yaha Soorat Shaala Paish Nazar
Rahay Waqt Nazaa Te Roz Nazar
Vich Qabar Te Pul Theen Hosay Guzar
Sab Khotiaan Theesan Tad Kharyan
یہا صورت شالا پیش نظر
رہے وقت نزاع تے روز نظر
وچ قبر تے پل تھیں ہوسی گزر
سب کھوٹیاں تھیسن تد کھر یاں
May this glorious face remain before my eyes
At my time of Death and on Judgement Day
In my grave and on Siraat Bridge
Then all worthless efforts become pure gold!
Subhan Allah Ma Ajmalika
Ma Ahsanak Ma Akmalaka
سبحان الله ما اجملکا
ما احسنک ما اکملک
All praise to Allah! How perfect you
Just the most beautiful, just the more complete ever.