Abida Parveen concert at Eventing London canceled due to illness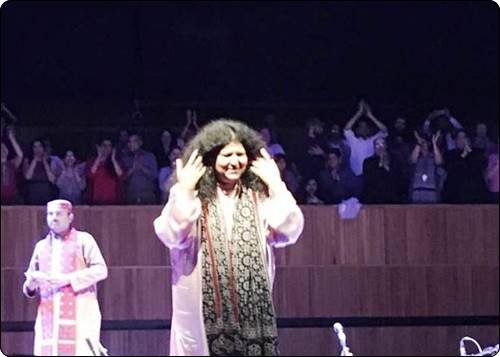 Abida Parveen was due to perform at Eventim Venue in London on 26 Oct 2018.
However, as seen on email send by event organizers yesterday, the event is cancelled due to Abida Parveen's illness. She suffers from Heart Condition and doctor has advised her against such performance.
This is not a booking confirmation.
Thanks for purchasing tickets for Abida Parveen at the Eventim Apollo on 26 October 2018.

Unfortunately, due to health issues, this show has now been cancelled. Under doctors' orders, Abida has been advised to take rest time, leaving her unable to perform.

The event promoter will look to organise another London show in the future, after Abida has been given a clean bill of health by her doctors.

You will be refunded automatically. Please allow up to 14 days for this to be credited into your account.
Apologies for any inconvenience caused.
Eventim HQ
The Sufi.com prays for Abida Begum speedy recovery and long for her live performances to resume, insha'Allah.