ABIDA PARVEEN – Live in Concert at London Southbank Centre [29 MAY 2017]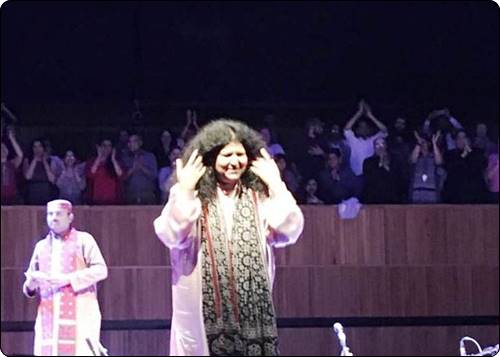 TheSufi.com had the immense honour to see ABIDA PARVEEN live in concert last night at London Southbank Centre. 
Abida Parveen returned to London after 10 long years, her previous performance being at London Royal Albert Hall, and it had been a endless wait for her UK fans.
She began the concert by saying 'Your Dwelling is in my Heart, and like a Magnet, I am attracted to my Fans abroad!'.
With lots of love and prayers to one and the only QUEEN OF SUFI MUSIC.