Aewain Larda Shaitan De Nal Bandaya – Kalam Bulleh Shah
Aewain Larda Shaitan De Nal Bandaya – Kalam Bulleh Shah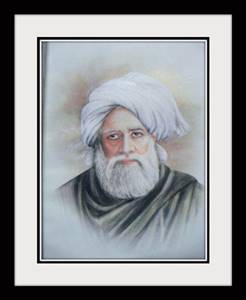 Aewain Larda Shaitan De Nal Bandaya
Kadee Nafs Apnay Naal Laryaa Naee
Akhe Peer Bulleh Shah Aasmani Pharhnaa Eh
Jehdaa Mann Vich Wasdaa, Ohno Pherya Nai
Oh Man, Why you fight and condemn Satan for?
When you don't fight your own Ego.
Bulleh Shah's Mentor says, why you seek for what is in Heavens?
When you don't discover what is hidden in your heart.
Download this classic verse by Bulleh Shah, immortalized by voice of Queen of Sufi Music, Abida Parveen [original version from 1980s] in form of Ek Nukte Wich Gal Mukdi – Abida Parveen MP3. Abida Parveen has sung many Bulleh Shah Kalam and she often blends his kalam with other Sufiana Kalam and it is another amazing vocal performance by the living legend artist.