Dr Kamal Ismail: The architect behind expansion of Two Holy Mosques
Dr Muhammad Kamal Ismail: The architect behind the expansion of Two Holy Mosques
Dr. Muhammad Kamal Ismail (1908-2008) was an Egyptian engineer and architect of the expansion of Two Holy Mosques, Masjid-e-Haraam Makkah Mukarma and Masjid-e-Nabwi Medina Munawara.  He was a humble man who always tried to stay away from public limelight, but his role remains immense in the current design and expansion of Islam's two holiest sites.
He always excelled in academic and was considered the youngest person in the history of Egypt to obtain a high school certificate. He was also the youngest to get enrolled in the first Royal School of Engineering and graduate from it. He was sent to Europe on scholarship to obtain doctorate degrees in Islamic Architecture.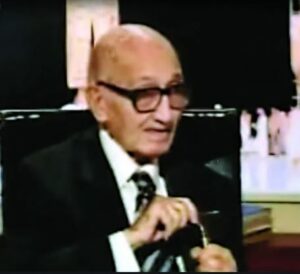 He undertook the huge project and responsibility to design the architecture and design of expansion of Harmain Shareefan, Islam's two holiest sites at Makkah and Medina.
Dr Muhammad Kamal Ismail delivered his responsibility with immense toil and despite years of work, he refused to accept any payment for his engineering design and architectural supervision.
King Fahad tried to pay him for his work but he refused a cheque worth in million as he remarked "If I accept money for my work at the two sacred mosques, how shall I face Allah SWT on the Day of Judgement?"
May Allah SWT shower his blessing on such a noble man. Ameen.