If you want me to have a mysticism: Poem by Fernando Pessoa
If you want me to have a mysticism: Poem by Fernando Pessoa
Mysticism is widely known to be a thing of the Orient, however, the West has also seen its influence on its poetry, literature as well as religious texts.
Fernando Pessoa is considered the most famous poet from Portugal, whose works depict strong signs of mysticism and mystic philosophy. He is often referred as the inventor of heteronyms, subjects created by authors who have different names and different styles.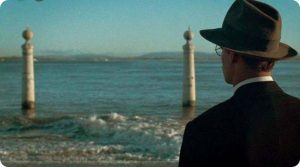 Below poem remains a beautiful example of his mystic works:
If you want me to have a mysticism, then fine, I have one
I'm a mystic, but only with my body
My soul is simple and doesn't think.
My mysticism is not wanting to know.
It's living and not thinking about it.
I don't know what Nature is: I sing it
I live on top of a hill
In a solitary, whitewashed house,
And that is my definition.
A Little Larger Than the Entire Universe, Edited and Translated by Richard Zenith