Main Azal Se Banda e Ishq Hoon, Mujhe Zuhd o Kufr Ka Gham Nahin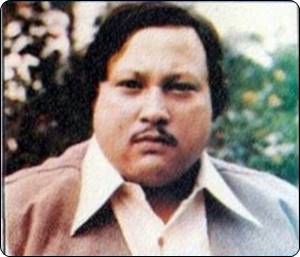 Mein Azal Se Banda E Ishq Hoon
Mujhe Zuhd O Kufr Ka Gham Nahin
Mere Sarr Ko Dar Tera Mila Gaya
Mujhe Talash-e-Haram Nahin
I'm the Man of Love from beginning of Time
I do not fret about preaching or denials [of God]
Once my head finds your door, my Beloved
I no longer seek Kaaba now.
Yeh Jo Halka Halka Saroor Hai is one of the greatest love songs ever penned. With its beautiful verses like above, it is an expression of utmost and devotional love for beloved.
Download the original and uncut 18-minute Qawwali in voice of King of Sufi Music, Nusrat Fateh Ali Khan sings Yeh Jo Halka Halka Saroor Hai.