Remembering Allama Iqbal at Mezquita de Córdoba [Cordoba Mosque]
I had honour to visit Mezquita de Córdoba [Cordoba Mosque] in 2016, whose grandeur left Dr. Allama Iqbal to tears and he penned beautiful verses that glorify the muslim rule in Andulasia.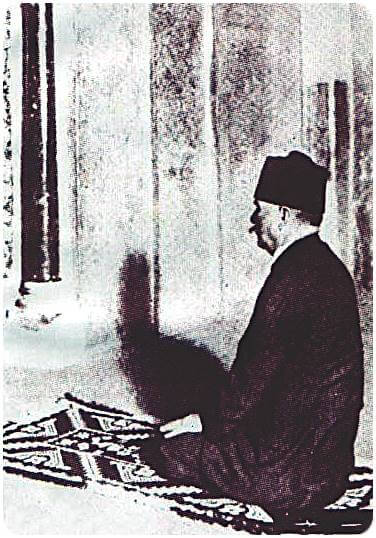 عشق کی تقویم میں عصر رواں کے سوا
اور زمانے بھی ہیں جن کا نہیں کوئی نام
عشق دم جبرئیل ، عشق دل مصطفیٰ
عشق خدا کا رسول ، عشق خدا کا کلام
ہاتھ ہے الله کا، بندہ مومن کا ہاتھ
غالب و کار آفریں ، کار کشا، کار ساز
In the almanac of Ishq, besides our current age
Exist many eras, which remain nameless.
Ishq is archangel Gabriel's breath; Ishq is Prophet Muhammad [Mustafa]'s spirit
Ishq is the message of God; Ishq is the messenger of God.
The Hand of God is the Hand of the Momin,
Triumphant and Capable, Ingenious and Skillful.
Download quotes and verses from Allama Iqbal's Private Noteback, published later as 'Stray Reflections – Private Diary of Iqbal'.
Also read our post Visit to Mosque-Cathedral of Cordoba: Travel Guide, to download beautiful desktop wallpapers of this amazing monument.