TheSufi.com celebartes Iqbal Day – 9th November 2017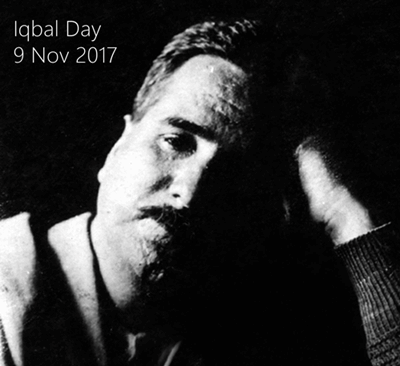 When it is to describe the talents and influence of Allama Iqbal in Pakistan, it is hard to select words. Not only he was the greatest Urdu and Farsi of his era, but not a ordinary poet as he had immense political influence as  he was the first person to present idea of Muslim State for South Asia. Also his poetry was not of romanticism or nightingale songs as seen in Classic poets such as Ghalib and Meer, but he was the Messenger of Khudi, who unleashed the secrets of self.
TheSufi.com proudly present the Largest Collection of Kalam-e-Iqbal, which includes Shikwa by Nusrat Fateh Ali Khan, Pareshan Ho Ke Meri Khaak Aakhir By Muhammad Ali Shyhaki, Sitaron Say Aage by Sajjad Ali, Saqi Nama (Kalam Allama Iqbal) – Performed by Junoon, and  Yeh Gumbad E Minaee ( From Farsi Translation ) By Farida Khanum to mentioned a few.