Yeh Sab Tumhara Karam Hai Aaqa, Ke Baat Bani Hui Hai. Naat Sharif by Khursheed Ahmad
Yeh Sab Tumhara Karam Hai Aaqa, Ke Baat Bani Hui Hai. Naat Sharif by Khursheed Ahmad
Urdu Lyrics 
Ammal Ki Meray Asaas Kaya Hai?
Bajuz Nidamat Ke Pass Kaya Hai?
Rahay Salamat Tumhari Nisbat
Mera To Ik Asraa Yahi Hai
Yeh Sab Tumhara Karam Hai Aaqa
Ke Baat Bani Hui Hai!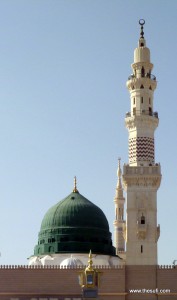 English translation 
How Little Are My Good Deeds
The Only Thing I Have Is Regrets
All I Need Is A Relationship With You
That's The Only Hope For All Troubles
It's All Your Favours My Master [Muhammad S.A.W.]
That's Life Are Bestowed Her Favours On Me.
Penned by Khalid Mehmood, Yeh Sab Tumhara Karam Hai Aaqa are Naat verses that remain a part of many decor of many houses in Pakistan for Barkah. It's one of the most beautiful tributes to  Prophet Muhammad SAW even written.
Performed by many artists such as Sabri Brothers, Abida Parveen and more, Download our favourite Naat style version [without instruments] Yeh Sab Tumhara Karam Hai Aaqa by Khursheed Ahmad in MP3.