Jagjit Singh Hit Sufi Songs: Listen to 2021 MP3 Playlist
Jagjit Singh Hit Sufi Songs: Listen to 2021 MP3 Playlist including Kalam Kabir and Baba Farid
Jagjit Singh needs no introduction at all to anyone who listens to Indian or Pakistani music as his ghazals remain the gold standard of what a google ghazal 'gayaki' should be. He remains the undisputed Ghazal King. 
Jagjit Singh's mother language was Punjabi obviously, hence initially he faced scepticism as he chose the genre of Urdu Ghazals, however with his excellent talaffuz [pronunciation of words] and clear and lucid adayagi [clarity in which words are conveyed and emphasized] he won millions of admirers in India, Pakistan and all across the world.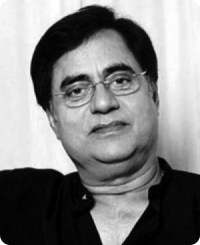 The Mirza Ghalib Ghazal of Jagjit and Chitra Singh remain his most famous tracks, however, there are many other genres of music that Jagjit Singh was an expert in, which includes Sufi Kalam of saints like Baba Farid, Kabir Sahib, Baba Guru Nanik, Shah Hussain and more. 
Jagjit Singh has also performed Naat Sharif, which became popular in Pakistan also. 
His versatility can be truly celebrated from below MP3 Playlist, which is compiled and shows his immense talents from Kaafi to Ghazal to Naat Sharif.