The story of meeting of Khawaja Moinudin Chishti, Daata Sahib and Allama Iqbal
The story of meeting of Khawaja Moinudin Chishti R.A., Daata Sahib [Ali Hajvairi] and Dr. Allama Iqbal
Ali Bakhsh, Allama Iqbal's servant and attendant holds an important part if we wish to learn about the spiritual and Sufi dimension of Dr. Allama Iqbal. He was head of running chores of Allama's houseful and also responsible for looking after his childen, Dr Javed Iqbal and Muneeze Iqbal after Allama passed away in 1938.
In his Interview, Dr. Javed Iqbal narrate a very interesting incident attributed to Ali Bakhsh, that truly opens a new dimension of his life, unknown to many people.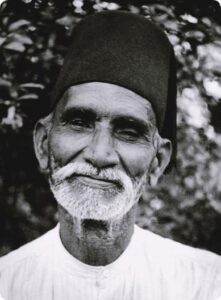 Ali Baksh, Allama's faithful housekeeper narrates that he came to Allama on night and found that he was sitting at feet of a graceful elderly buzarg.
Allama asked Ali Baksh to fetch some lassi for the guest. It was late in the night, cold and misty in Lahore, but Ali Baksh went to the nearby street shops but nothing was open. He finally found a faint glimpse of a small shop where he bought things to serve the guest. When Ali tried to pay, the shopkeeper refused payment that we have an hisaab [account] with Iqbal and the guest.
Ali Baksh returned and served the lassi drinks which both drank. The guest drank two glasses and then asked Allama to drink the third glass.
Allama's guest left but Allama asked Ali to fetch him again. Ali Bakhsh went to the door to lock it, he was puzzled to see door was locked from inside despite Allama himself never leaving the room.
He went to Allama and explained but Allama went quiet and asked him not to mention this event to anyone.
Ali Baksh insisted many times to reveal the name of the mystery guest and Allama finally revealed on condition that he must keep this event secret during Allama's own lifetime.
Ali Bakhsh promised and Allama revealed that it was Khwaja Moindudin Chishti of Ajmer Shareef and the shopkeeper who entertained them was Hazrat Ali Hajvairi aka Daata Sahib of Lahore.
As promised, Ali Bakhsh kept his promise and didn't reveal this incident during Allama's lifetime but shared afterwards and hence narrated by Dr Javed Iqbal.
Also see the clip of this interview, courtesy of Dunya News Channel, Lahore.