Nusrat Fateh Ali Khan Hit Songs: Listen to 2021 MP3 Playlist
Nusrat Fateh Ali Khan Hit Songs: Listen to 2021 MP3 Playlist
Nusrat Fateh Ali Khan songs are like gold, whose value and popularity only grows with time.
He lift a short life of merely 48 years, yet his legacy is so deep that no day pass in which his songs are not covered by new singers, remixed or simply enjoyed.
Whether it is Mera Piya Ghar Aaya, a old classic kalam by Bulleh Shah, or Wohi Khuda Hai, a hamd written by Muzaffar Warsi, every Sufiana Kalam, Hamd, Naat or Qawwali that Nusrat Fateh Ali Khan performed simply sounded amazing to the ears.
Unlike other Qawwals such as Sabri Brothers, Nusrat Fateh Ali was never afraid to experiment. He was the master of classic music and ghazals, but at the same time he experimented with Hollywood stars such as Peter Gabriel and Eddie Vedder, which only raised his fame.
At the same time, Nusrat Sahib sung the most difficult Kalam such as Shikwa and Jawab-e-Shikwa by Dr Allama Muhammad Iqbal.
Without further adieu, we share a playlist of 10 popular songs by Nusrat Fateh Ali Khan.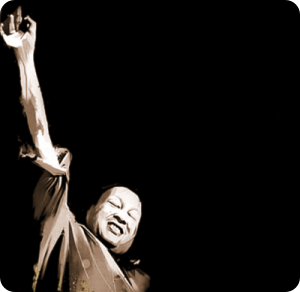 This is just a glimpse of his talents, as nothing can replace Nusrat Fateh Ali Khan's 320+ songs, Hamd, Naat, Qawwalis and Nohas as his career spanned over 150+ albums.