Top 10 Bollywood Sufi Songs ever
Sufi music although known as genre by itself has many sub-genres, from Qawwali, Hamd, Naat, Manqabat and many more.
Bollywood Sufi music is not a new genre, even in Golden classic movies such as Mughal-e-Azam has beautiful Naat Sharif such as 'Bekas pe Karam Kijiyey'.
A.R. Rahman, the great composer and living legend was also a concert to Islam following influence by Sufism. He rose the genre of Sufi Music in Bollywood to unparallel level, with tracks such as Khwaja Mere Khwaja, Kun Faya Kun, Piya Haji Ali, and Zikr [Hasbi Rabbi].
There has been many notables Muslims among music composers and lyricist at Bollywood, which also attributed to Sufi music influencing the Bollywood music greatly. From days of legendary music composer Khayaam [known for Amraoo Jaan movies] and later revered musicians such as Salim–Sulaiman, Sajid–Wajid, Zakir Hussain and Ismail Darbar, there has been immense influence of Muslims on Bollywood Industry.
Renowned Pakistani Sufi legends such as Nusrat Fateh Ali Khan and Rahat Fateh Ali Khan also visited and composed for Bollywood, which further increases popularity of Sufi music. Even today, many mainstream movies have one Sufi song in their OST.
Also Muslim poets have been trailblazing poetry of Bollywood and Majrooh Sultanpuri, Shakeel Badayuni, Sahir Ludhianavi, Kaifi Azmi, and Javed Akhtar are some of the known names.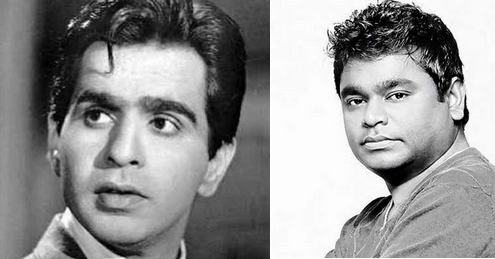 TheSufi.com brings our Top 10 Bollywood Sufi Songs ever. Enjoy!