Is Jhoom by Abida Parveen a Sufi song?
Is Jhoom by Abida Parveen a Sufi song?
Jhoom, a duet collaboration between Begum Abida Parveen and Naseebo Laal, which was released as the debut song for Coke Studio Pakistan Season 14. Coke Studio has witnessed many exceptional producers, including Rohail Hayat, Strings, Shujaat Haider and Noori.
For Season 14, music veteran Rohail Hayat recommended the name of Xulfi [Zulfikar Jabbar Khan]. It will be an understatement to state that 'Tu Jhoom' took Pakistan by a storm. Coke Season 13 was regarded as one of the weaker seasons and Season 14 was a critical for the survival of the brand itself.
Xulfi was the most contemperory musican every hired by Coke Studio and he breathed a new life into production by introducing Metal [Karakarom], Rap [Faris Shafi and Young Stunners] and Balochi Hip Hop.
'Tu Jhoom' is definitely a contemporary Sufi song and remains one of the masterprices of Coke Studio. It has Urdu poetry has strong mystic nuances [Mein Raazi Apni Zaat Ton] backed by an exceptional compositoin by Xulfi. Abida Parveen, the queen of Sufi music, and Naseebo Laal, the queen of Lollywood playback singing, join together to create a masterpiece. See verses from Tu Jhoom below, with English translation.
Mai deewani, kuch na jaana, mast ho ke gaawaan
Duniya raazi karke kamle, phir vi chain nai aauna
Saari khushiyan mil jaavan te picche ki reh jaana
Tere bas me kuch vi nahi eh, dil nu eh samjhavan
I am madly in love; I don't understand anything; I just sing in ecstasy.
Even if I appease the entire world, even then I won't find peace.
If I find all happiness, what remains the point of life?
I don't have any control over this world; I teach this to my heart.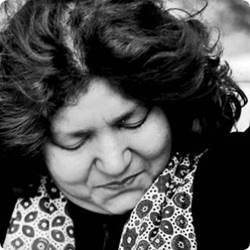 Listen to this masterpiece Sufi song on YouTube below [TheSufi.com has no affiliation with Coke Studio]