Islamic Dua and Supplications for Ramzan 2018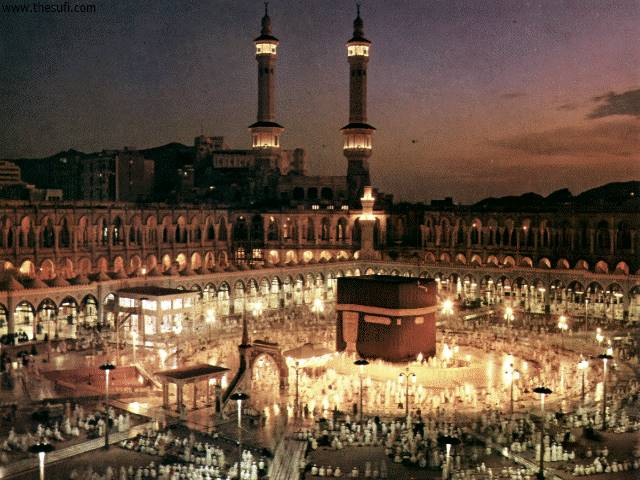 Ramadhan or Ramzan is the most sacred of all Islamic months. It is the month truly dedicated to Allah where Muslims resist their food cravings and desires for mercy of Allah.
Roza is unique pillar of Islam in the sense that it can remain discreet between the believer and Allah. If Rozadaar chose not to let anyone know that he is fasting, it can be kept secret from other people.
That is why Allah says that fasting is only for me, and it vast rewards are from me too.
In this blessed months, every good deed's rewards is many times. Hence, whether from simple dua when entering house, or existing mosque, the rewards are multiplied.
Below are 67 beautiful Duas that we can perform in our daily actions for amazing rewards and Barkah.
Islamic Dua – Arabic with Urdu Translations
• Dua for Hajj & Umra [Labaik Allahuma Labaik]
• Urdu Bayan at Arafat [Hajj]
• Dua for Maghrib Prayers (0:42)
• Dua for Morning Prayer (1:19)
• Dua when you see Sunrise (0:39)
• Dua-e-Haajit [Dua to get rid of problems in life] (1:30)
• Dua and Supplications before Sleeping (0:22)
• Dua and Supplications for Sleeplessness or Insomnia (1:06)
• Dua and Supplications for disturbed sleep or nightmare (0:58)
• Dua and Supplications after waking up (0:35)
• Dua and Supplications before Wazu [or Wadu] (2:03)
• Dua before going to Fajr Namaz (2:33)
• Dua for entering Masjid / Mosque (0:18)
• Dua to recite in Mosque (0:40)
• Dua when leaving Masjid / Mosque (0:19)
• Dua after completing Namaz (1:13)
• Dua for entering Home (0:47)
• Dua for leaving Home (0:30)
• Dua when when entering Market (1:07)
• Dua before starting meal/eating (0:39)
• Dua once meal is finished (0:33)
• Dua when leaving Dasterkhawaan or Dining table (0:58)
• Dua for Sehri or Seher Ki Dua (Dua for Beginning Fast) (0:20)
• Dua for Iftar or Iftari ki Dua (Dua for Breaking Fast) (0:38)
• Dua when wearing new clothes e.g. on Eid (0:57)
• Dua when seeing yourself in mirror (0:28)
• Dua when seeing new moon (eid crescent)
• Dua when planning a journey (doing Niyyat) (2:16)
• Dua when starting Journey (0:52)
• Dua when boarding a boat or ship (1:28)
• Dua when entering a new city or locality (0:55)
• Dua when entering house after a journey (0:31)
• Dua when facing Problem and Issues [Maseebat Ki Dua] (1:12)
• Dua when entering Qabastaan [Graveyard] (0:42)
• Dua when in state of confusion or panic (1:02)
• Dua when fearful of enemies (0:35)
• Dua if in Qarz or struggling to pay debt (0:42)
• Maseebat Ki Dua (0:48)
• Dua when visiting a patient for iyaadat (1:05)
• Dua in drought for rain [Baarish ki Dua] (0:45)
• Dua when Rain begins [Baarish Ke Baad Ki Dua] (0:20)
• Dua for Excess Rain or Fear of Flooding [Dua for Sailaab] (0:57)
• Dua for Sandstorm [Aandhi Ki Dua] (0:50)
• Dua for 27th Ramadan [Shab-e-Qadar ki Dua] (0:41)
• Dua when seeing a beloved thing [Mehboob Cheez Dekhni Ki Dya] (0:25)
• Dua when you lose something / Cheez gum hone ki Dua/Wazeefa (1:23)
• Dua when need to extinguish fire [Aag bujhane ke liye dua] (0:15)
• Dua / Wazeefa for anyone with burn injuries (0:41)
• Dua if surrounded by enemies [Dushmano Se Hifazat Ki Dua] (0:28)
• Dua when drinking Aab-e-Zamzam [Aab-e-Zamzam peetay huay ki Dua] (0:42)
• Dua for eye ailments [Ankhon Ke Marz aur Takleef Ki Dua] (0:53)
• Dua if pain anywhere in body [Dard Ki Dua] (0:35)
• Dua for casting away evil eye [Nazar-e-Bad Utarne Ki Dua] (0:34)
• Dua when having fever [Bukhar Ke Liye Dua] (0:55)
• Dua when child is ill [Bemar Bachay Ki Sahat Ki Dua] (0:49)
• Dua for consoling a death [Taaziyyat Ki Dua] (0:50)
• Dua for Khair o Barkat (0:52)
• Dua for success over enemies (2:11)
• Dua for stability and blessings [Istiqamat Aur Rehmat Ki Dua] (1:31)
• Dua for people who will reach Jannat [Jannati Logon Ki Dua] (0:48)
• Dua for asking Allah's mercy [Allah Ki Rahmat Ki Dua] (0:45)
• Dua for Anjaam Bakhair [Dua for peaceful conclusion of everything] (0:32)
• Dua to get rid of oppressors [Dushamon Pe Fatah Ki Dua] (0:47)
• Dua to leave world on Iman – Imaan Pe Khatme Ki Dua (0:52)
• Dua for Barkat and Maghfirat [Dua for Blessing and Forgiveness] (1:14)
• Dua for Anger and evil thoughts [Khusay aur Waswason Ki Dua] (0:27)
• Dua when giving someone a farewell [Alvidaa Karne Ki Dua] (0:27)
• Dua to say after Witr prayers (0:24)