Mera Koi Nahin Hai Tere Siwa: Qawwali by Sabri Brothers
Dear Brother W,
I'm sending you a Naat by the Sabri Brothers, performed live in 1988: Mera Koi Nahin Hai Tere Siwa.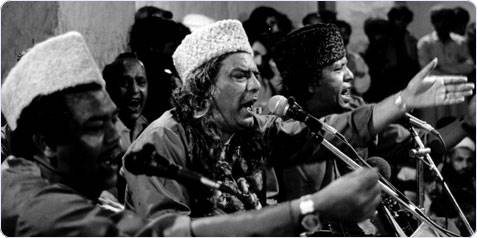 This is the Naat that brought fame to the Sabri Brothers in Pakistan when it was released in 1958.
This recording was on the first Sabri Brothers tapes that I bought in 1989, after my very first Sabri Brothers concert. Later I bought it on CD (better sound quality).
I hope you'll enjoy it as much as I have over the past decades.
Be blessed,
Wazir