Naam-e-Muhammad Salle Ala: By Ustad Mehmood Nizami and Ghulam Faridi Nizami Qawwal
Naam-e-Muhammad Salle Ala: A Rare Urdu Naat by Ustad Mehmood Nizami & Ghulam Faridi Nizami Qawwal
Dear Brother W,
Lately I rediscovered a wonderful Urdu Naat by Ustad Mehmood Nizami and Ghulam Faridi Nizami Qawwal: "Naam-e-Muhammad Salle Ala – Subhan Allah – Haq!". I want to share this rare Naat (published in France in 1987) with you, and so I'm sending it to you. I hope you'll enjoy it as much as I do.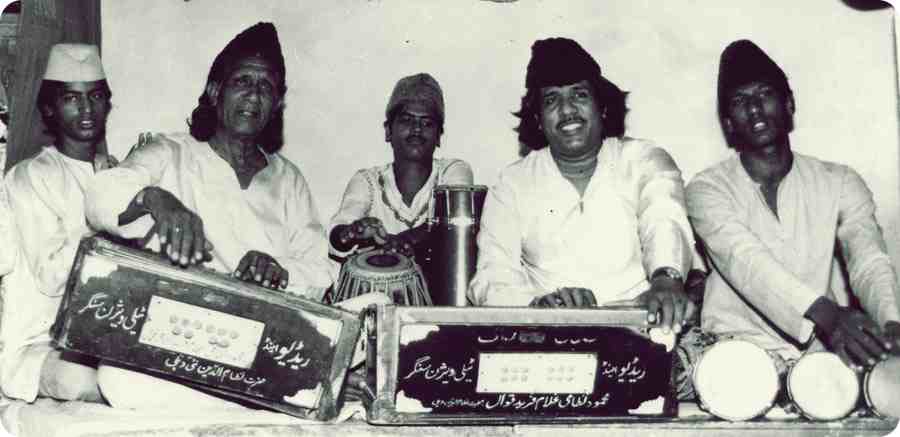 Ustad Mehmood Nizami was one of the classical qawwals of Basti Hazrat Nizamuddin, Delhi, and Ghulam Farid Nizami was his eldest son.
The lyrics are by a certain Anjum; unfortunately I haven't been able to find any information on him.
Wishing you all the very best, your brother
Wazir
P.S. from TheSufi.com team
Nizami Bandhu hail from the Sikandra Gharana, who despite less known have seen some exceptional singers. Nizami Bandhu continue the legacy and transition that dates back to the Hazrat Amir Khusrow, the founder of Qawwali Sufi music. Nizami Bandhu's qawwali, like Sabri Brothers, display their immense reverence for Hazrat Nizamuddin Auliya and Hazrat Moeenuddin Chisti. You can listen to more of their Qawwali tracks at their Soundcloud channel.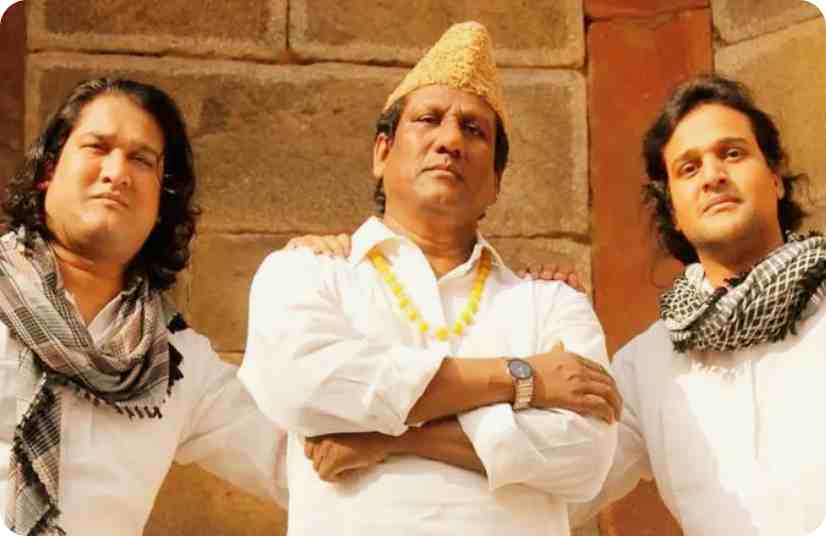 Nizami Bandhu (نظامی بندھو) now comprise of Chand Nizami on the vocal lead, accompanied by Shadab Faridi and Sohrab Faridi Nizami. They are also known at Nizami Brothers. They rose to greater fame following their singing for Bollywood music legend A.R.Rahman in the movie Rockstar as they made appearance in superhit song Kun Fayakun. They also featured in Bajrangi Bhaijaan, another blockbuster movie, which again popularized them among the masses of India and Pakistan.