Tere Ishq Main Jo Bhi Doob Gaya: Allan Fakir meets Muhammad Ali Shehki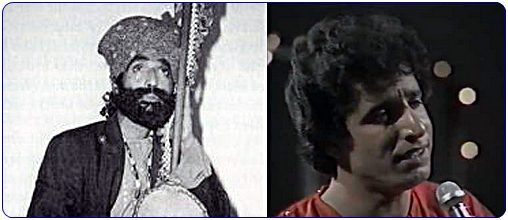 Tere Ishq Main Jo Bhi Doob Gaya
Ussay Duniya Ki Lehron Se Darna Kya
Whoever drowns in Love of God
Doesn't care about storms of the world
Sindhi Sufi Music such as the folk music from Bhit Shah, the shrine of Hazrat Shah Abdul Latif Bhittai, goes back thousands of years and remain a land of culture and beauty.
Sindhi Sufi Music is deep and not easy to understand, which is something Allan Fakir himself admitted. Although we har fusion music all the time, Allan Fakir tried music fusion decades ago as he collaborated with M.A.Shehki, blending Sindhi Folk and Pakistani Urdu Pop music.
Allan Fakir truly lived a lived of a fakeer. Although Govt. did assigned him a petty job at a national bank, his heart remained living a life of nomad, playing music in jungles and deserts where nobody heard him.
Download the greatest Sufi Sindhi Song ever. In voice of Allan Fakir and Muhammad Ali Shehki – Tere Ishq Mein Jo Bhi Doob Gaya.