Woh Nabiyon Mai Rehmat Laqab Panay Wala – Naat by Maulana Altaf Hussain Hali
Woh Nabiyon Mai Rehmat Laqab Panay Wala – Naat by Maulana Altaf Hussain Hali that was favourite Naat of Allama Iqbal
"Woh Nabiyon Mai Rehmat Laqab Panay Wala" is beautiful Naat in praise of Prophet Muhammad S.A.W. written by Maulana Altaf Hussain Hali. 
It is reported to be a favorite of Dr. Allama Iqbal and brought tears to his eyes when recited by Javed Iqbal, who was child at the time.
Maulana Hali's Musaddas Madd-o-Jazar Islam is a lyrical narration of Rise and Glory of Islamic empire and then its Fall.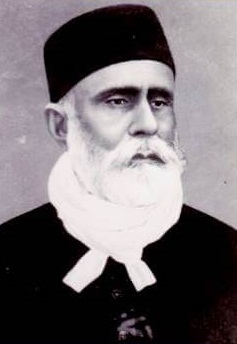 Below are selected verses from this hugely famous naat
Woh Nabiyon Mai Rehmat Laqab Panay Wala
Muradain Ghareebon Ki Bar Lanay Wala
Maseebat Main Ghairon Ke Kaam Anay Wala
Woh Apnay Parayon Ka Gham Khanay Wala

Faqeeron Ka Maljaa, Zaeefon Ka Mawa
Yateemon Ka Wali, Ghulamon Ka Maula
Khatakaar Se Dar-Guzar Karney Wala
Bad-Andesh Ke Dil Main Ghar Karnay Wala