Zamzam Ka Maza Aaya Ajmer Ke Paani Mein – Rehan-Ali Qawwali: Download MP3
Zamzam Ka Maza Aaya Ajmer Ke Paani Mein – Rehan-Ali Qawwali
Qawwali
Khwaja Moinuddin Chishti, also known as Khwaja Gharib Nawaz, is widely revered as one of the most influential spiritual figures in the Indian subcontinent and is associated with the city of Ajmer Sharif in present-day Rajasthan, India.
Born in 1142 CE in Sistan, which is now part of Iran, Khwaja Chishti devoted his life to the path of Sufism and spreading the teachings of Islam. He traveled extensively throughout the region, seeking knowledge and engaging in spiritual practices. Eventually, he settled in Ajmer, where he established a Sufi center that would later become the renowned Ajmer Sharif Dargah.
Khwaja Chishti's teachings were deeply rooted in love, peace, and the principles of Islamic mysticism. He emphasized the importance of universal love, brotherhood, and service to humanity as a means of attaining spiritual enlightenment. His teachings transcended religious and social boundaries, attracting followers from diverse backgrounds, including Hindus and Muslims.The Ajmer Sharif Dargah, the final resting place of Khwaja Chishti, became a significant pilgrimage site and continues to draw millions of devotees every year. The dargah serves as a symbol of communal harmony, as people from different faiths come together to seek blessings and pray for their wishes to be fulfilled.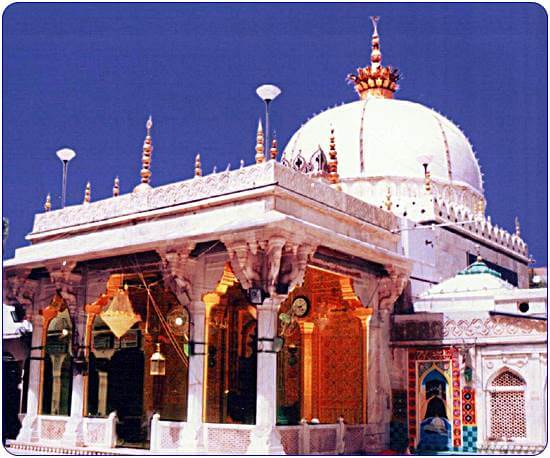 Zamzam Ka Maza Aaya Ajmer Ke Paani Mein is a beautiful Qawwali by Child star, Rehan-Ali Qawwali. Listen to this great Qawwali.

 Download (Right click + save target as, or save link as)