Allan Fakir [1932 – 2000] reinvents Sindh Sufi Music 
Allan Fakir [1932 – 2000] reinvents Sindh Sufi Music
The history of Sindhi Sufi music is as old as the providence of Sindh, which was the gateway of Islam in the Indian Subcontinent.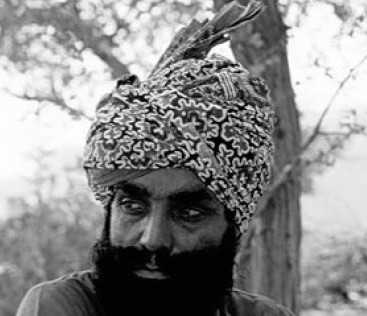 Sufi saint such as Shah Abdul Lateef Bhittai and Sachal Sarmat, used Sufi music to propagate message of Islam and mysticism in Sindh. What Allan Fakir did was to bring such kalam to the masses, especially viewers of Pakistan TV, the sole TV channel of the times in Pakistan.
Although at that time collaborations between traditional classical and modern artist was a rarity it was Allan Fakir spearheaded this tradition for PTV, Pakistan back in 1980s.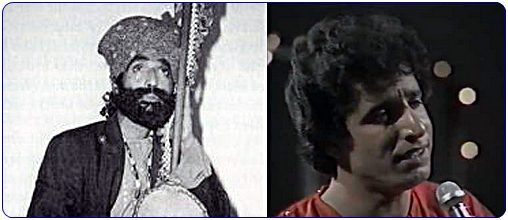 His collaboration with Mohammed Ali Shehki was one the finest ever performed for Sindhi Sufi Music and still adored by many. It brought together Urdu and Sindhi langaues also and Shehki sang:
Gehraai Mai Jitna Bhi Jaoon
Tujh Ko Pass Main Utna Hi Paoon
Tere Ishq Mo Jo Bhi Doob Gaya
Ussay Dunya Ki Lahron Se Darna Kya?
English translation
The deeper I go to mysteries of the universe
The closer I feel Your existence
Whoever is drowned in Ishq of God
Care no longer with waves of this World
Download Allan Fakir and Muhammad Ali Shehki's immortal track Tere Ishq Main Jo Bhi.