Discovering Sufi Music across South Asian Regions
Sufi Music is mainly associated with India and Pakistan, yet like the diverse cultures within these two countries, therefore Sufi music in different regions of Indian Subcontinent vary greatly.
TheSufi.com aims to bring selected flavours from different regions within Pakistan and India:
Punjabi Sufi Kalam by Bulleh Shah and Baba Farid
Punjabi language witnessed many amazing Sufi poets a few notable including Bulleh Shah, Baba Farid and Sultan Bahoo. These have been sung by countless artists in Pakistan in every generation, but below remain some of our most beloved mellow tracks with heart touching poetry.
Bulleh Shah was a genius when it comes to Punjabi Sufi poetry, and perhaps he knew it. He shattered the rules of poetry by being bold and Ghunghat Chak Le Sajna, a kalam that addresses God just like the way of the human beloved to lift the veil and disclose beauty is a testament to Bulleh Shah's genius.
Baba Farid was truly the poet of humanity and peace and his message was always about being kind to people regardless of race and creed. His verses remain a key part of Garanth Sahib, the holy book of Sikhism.
Sindhi Arfana Kalam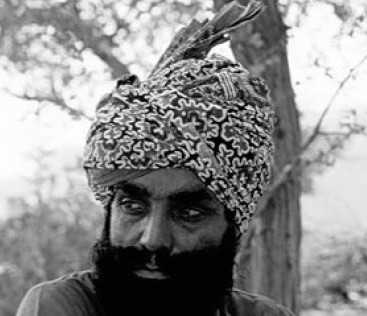 Sindh is the land of South Asia where Islam arrived first with the conquest of Muhammad Bin Qasim. It remains the Land of great Sufis such as Shah Abdul Latif Bhitati and Sachal Sarmat. Allan Fakir and Abida Parveen remain the flagship artists from Sindh and below are amazing mellow tracks by them.
Allan Fakir truly revolutionized Sindhi Sufi music, making it more digestible and comprehensible for audiences across the world. Allah is a simple composition which shows Allan Fakir's amazing voice.
Ho Jamalo is a Sindhi track by Abida Parveen and one of her earliest ones. Abida Parveen hails from the small city of Larkana and introduced Sindhi Sufina Kalam to more than 70 countries.
Sanam Marvi is considered the best emerging female voice from Sindhi, and the heiress to Abida Parveen. Parchan Shala is one of her amazing tracks that shows her immense talents and voice skills.
Seraiki Sufi Kalam
Seraiki area is the belt between Punjab and Sindh and known for its beautiful language and culture. Seraiki has witnessed many Sufi poets and artists and Pathanay Khan's Meda Ishq Wi Tu still is admired by millions.
Meda Ishq Vi Tu is a tear-jerking track that was played on Radio Pakistan many decades but still remains as evergreen as ever.
Bengali [also Bangla] Hamd and Naat
Kazi Nazrul Islam is known as Rebel Poet of Bengal, who stood up for humanity and equality. His Kalam was about love and reconciliation and below Hamd shows such genre.