"I have no need for Wine" – Poem by Zeb-un-Nissa Makhfi
"I have no need for Wine" – Poem by Zeb-un-Nissa Makhfi, daughter of Aurangzeb
I have no need for wine
To me the languorous and magic scent
Breathed by the flowers within the garden , lent
Intoxication that is more divine
Forgive me then , I pray ,
That I no Wine in the assembly quaffed ,
For I have drunk of a diviner draught ,
Its fragrance ever haunts me , night and day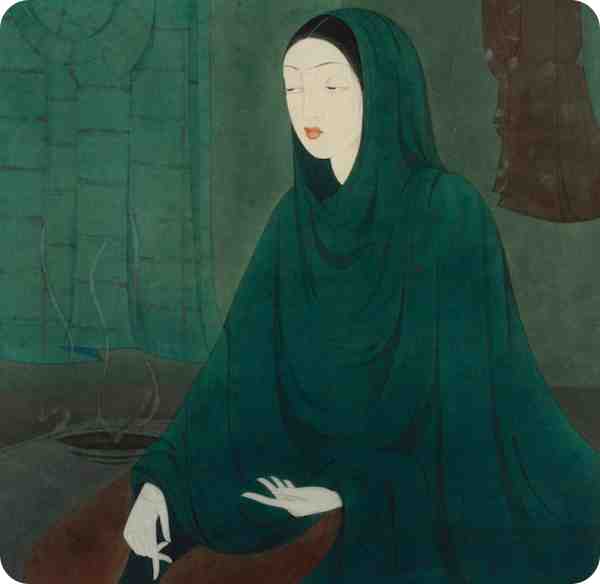 My heart a bird doth seem
That never joyfully can soar and sing ,
For , shut within its cage of sorrowing ,
It sees the garden only in a dream
Shall I not then complain
When every atom of my body cries
Against your tyranny, O cruel skies ,
That yield me days so dark and full of pain?
Grant me , O Fate , this boon ,
Give me a little day of joy, of spring ,
When even in its cage my heart might sing
Glad as a bird: Death comes ,you knowest, soon
Although I seem so poor
Pity me not for empty-handedness
My haughty eagle so ul I still possess
And I have had the courage to endure .
How many, many years
Within the prison walls of lonely grief
Shall I remain and never know relief
Like Yaqub , blinded by my useless tears
Though my proud soul
Torn from its saddle low into the dust
May be by cruel hands of fate downthrust
I know my feet will somehow reach the goal .
As through life's desert fare
Love's pilgrims , Makhfi, may it be thy pride
Unto Love's realm their caravan to guide ,
Thy footsteps be the bell to lead it there .